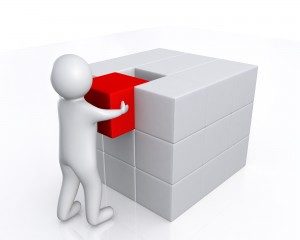 Today's competitive market requires organizations of all sizes to adapt quickly to a changing environment, the technological aspect is critical as technology can help reduce operational and production costs and make efficient use of resources.
With the Part-time CIO model, you can engage a seasoned CIO on a flexible part-time basis – a day or two a week, once a month, or as often as needed – at a cost you can afford.
Serving as an ongoing member of your management team, your ITaaSC CIO will work hands-on to move your business forward, both technologically and organizationally. Confident from the IT leadership, you will be free to focus on the areas where you are most valuable to your company.
As a result of the ITaaSC s' part-time CIO Service, your company will have access to a professional who understands how the proper use of technology can provide process improvements and competitive business advantages.

Your organization will benefit from:
An on-site professional with both technology and business acumen.
Our part-time CIO professionals speak tech, but they also speak finance and business. We can explain technology as a business advantage to senior leadership in ways that make sense.
Project Management, Coordination, and Staffing.
Our professionals can comprehensively coordinate and manage projects involving external and internal technology staff, partners, and vendors
Benchmarking Against Industry Best Practices.
Our part-time CIOs will identify additional technologies and best practices being used in organizations similar to yours and see how your systems technologically measure up against competitors.
Technology S.W.O.T. Analysis.
Our Part-time CIOs will analyze your organization's technological strengths, weaknesses, opportunities, and threats in an effort to identify new technologies for cost savings, operational efficiencies, and competitive advantages.
Business Process Improvements.
Our part-time CIOs will suggest improvements for business processes that could benefit from new or different technologies.
Objective Perspective.
You deserve objective recommendations from someone not incentivized by vendors and partnerships. Our part-time CIOs provide this objective, wide-angled perspective to help you think through business technology decisions involving disaster recovery, backup, business continuity planning, and more.
Policy and IT Governance Assistance.
Our part-time CIOs can help you draft policies that mitigate risk, reflect corporate goals, and encompass industry best practices.